Why Choose Auto Armour?
Auto Armour has been applying paint protection film since 2014 and has been trained by the leading PPF manufactures Xpel & SunTek. Combining our years of experience and knowledge, we have put together the following information to give our customers the knowledge to make the important decision on paint protection film for their vehicle.
Preparation
Preparing the paint is an essential process as it can make the difference between a good install and a perfect install. We always thoroughly wash a car to get off any dirt, bugs, wax and blast out the crevasses to eliminate dirt or other kinds of contamination. We then use an iron fallout remover to remove any bonded iron particles, followed by a clay bar to remove any contaminants such as tar, tree sap and paint over-spray.
The panels which are having film applied will receive a light machine polish. This ensures any protective coatings that may have been applied are removed so the film will properly adhere to the surface, eliminating lifting edges.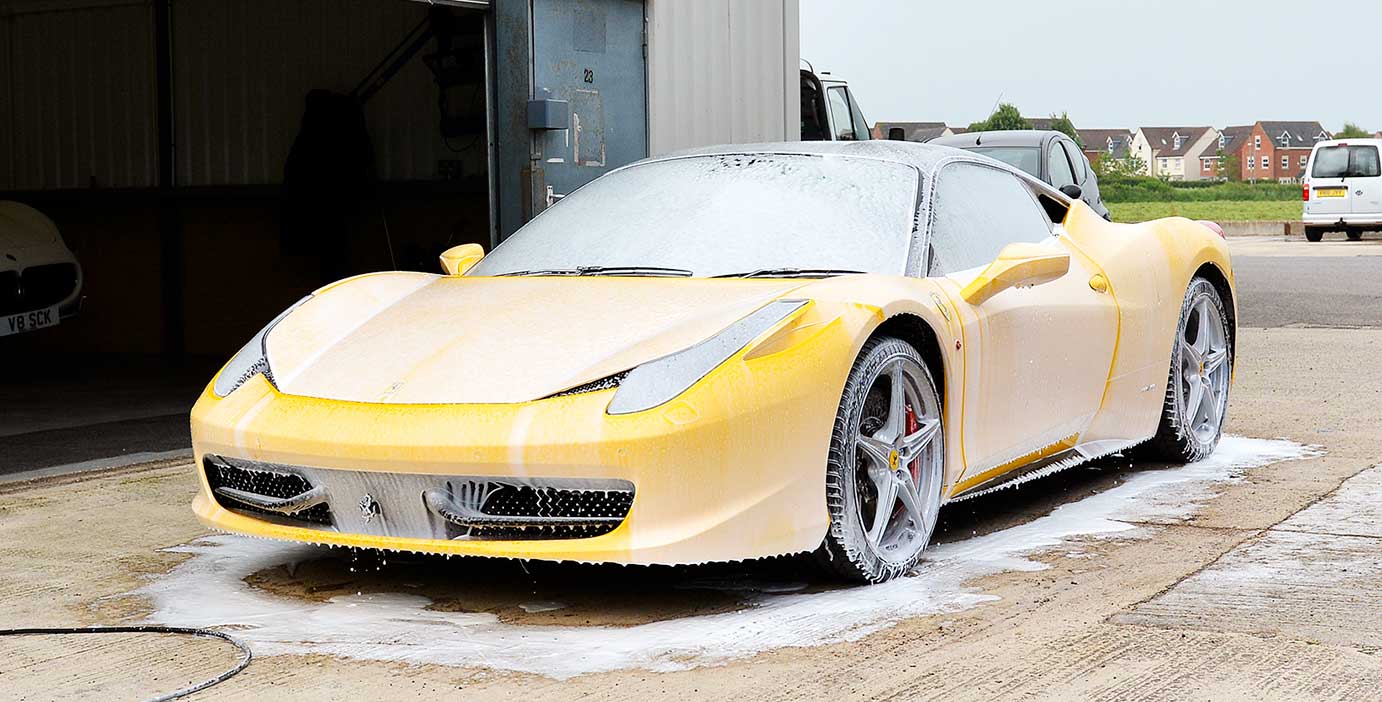 Installation
We strive to make sure our customers receive the best installation, the best film and the best design patterns for their vehicle. The experience, skill and knowledge of the installer are critical to any successful installation. A properly installed film does not have stretch marks, lift lines, or large gaps around panel edges.
Our installations come with a 10-year film warranty and backed with exceptional customer service. To see some examples of our work, check out our gallery.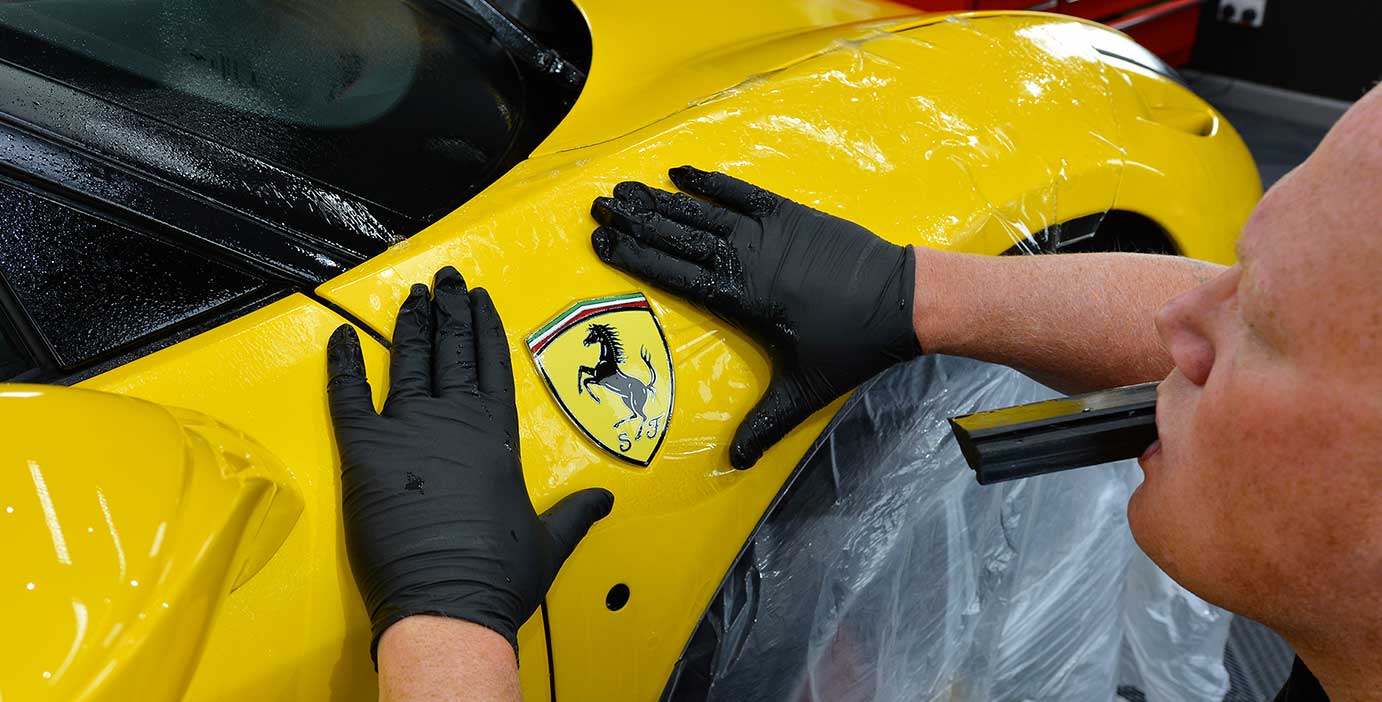 Pre-Designed Patterns
We use Xpel's DAP (Design Access Program) database of patterns. This software has the largest library of vehicles and offers the best coverage options. Their designs allow the film to lay as naturally on the car as possible to avoid unnecessary stretch and contortion, ensures perfect alignment with the body panels, and eliminates the need to cut on the vehicle. If a seam or relief cut is needed to navigate a particularly complex part, the pattern designers will hide it on a bodyline or on some part of the panel that is out of sight.
The software also allows us to modify the patterns by extending edges and deleting cut-outs for badges to fit our customer's needs. All patterns are computer cut here on-site using a Graphtec FC8600 plotter.